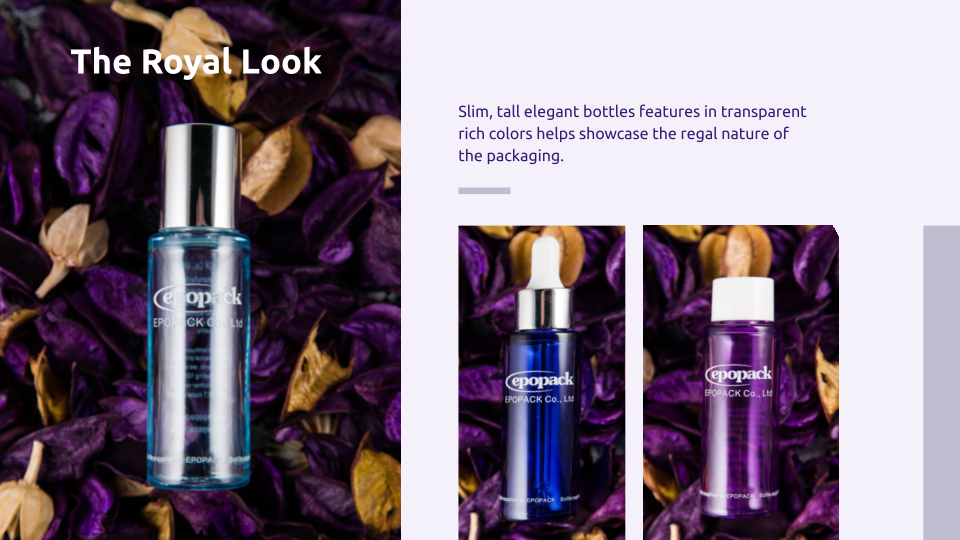 EPOPACK Unveils its Latest Inspiration Tool: 100 Looks of EPOPACK
EPOPACK, the leading provider of storytelling packaging, is excited to announce the release of its latest inspiration tool: 100 looks of EPOPACK. This unique and diverse collection of cosmetic packaging designs will showcase the creative and innovative side of packaging and provide customers with a wealth of design options to inspire their own projects. Whether you're looking for a classic elegant look or a modern, bold design, EPOPACK's collection has something for everyone. The 100 looks of EPOPACK are carefully curated and showcase a range of styles, materials, colors, and shapes that are suitable for different types of cosmetic products. By showcasing the importance of packaging design in the cosmetic industry, EPOPACK is setting a new standard for innovation and creativity. So why wait? Get ready to be inspired and discover the perfect cosmetic packaging design for your next project. The first look of our 100 Looks of EPOPACK is now available.
The Royal look- features luxurious and elegant designs, materials and colors. This family has a regal and sophisticated aesthetic, silver accents, and rich colors. The bottles themselves may be slim and tall, with a transparent glossy finish to enhance the luxurious look. Overall, the packaging exude a sense of grandeur and luxury, creating a memorable experience for consumers and a more prestigious appearance for the cosmetics.
Contact us to chat with a team of exports to find your dream packaging. Email: amy@epopack.com