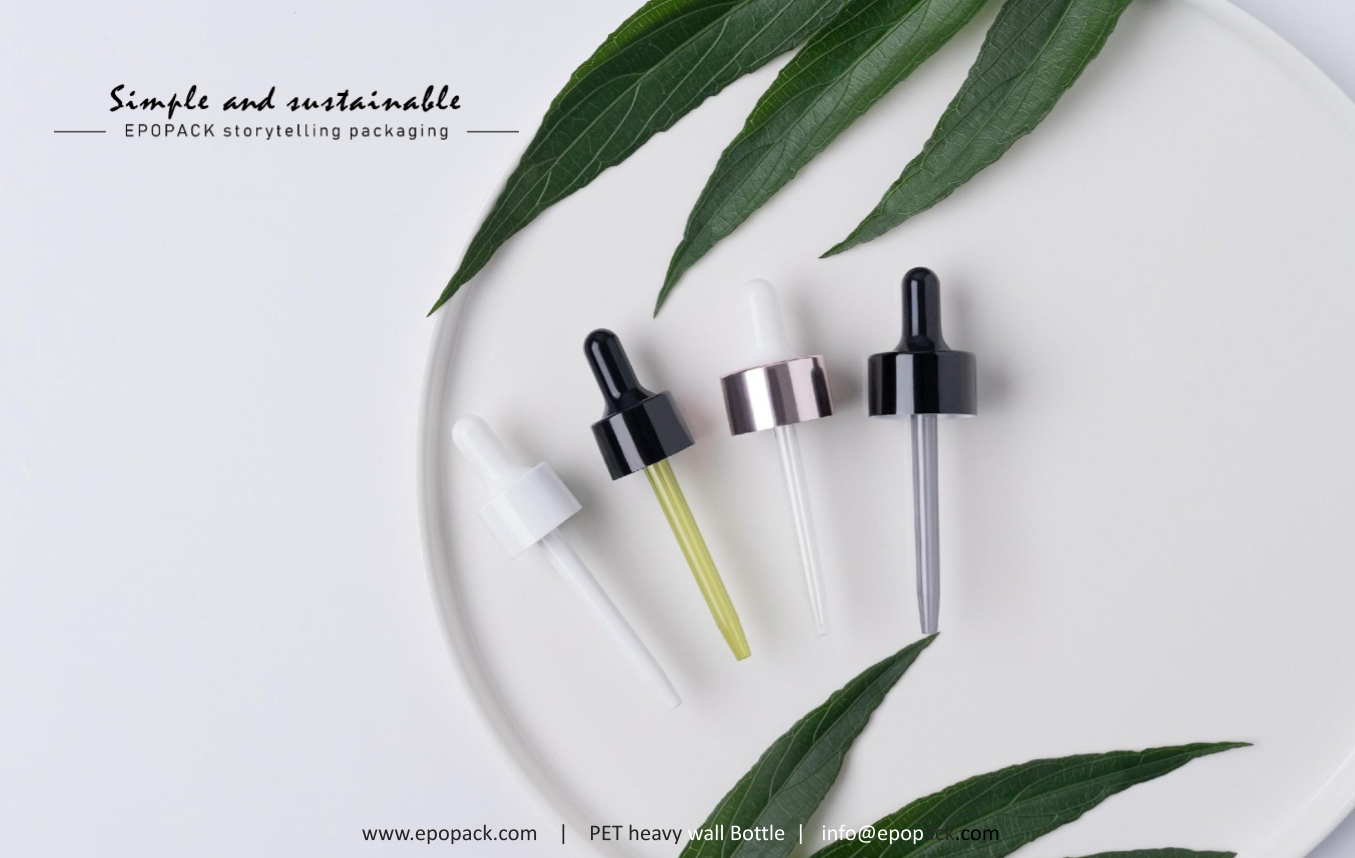 NEW PRODUCT LAUNCH: PET DROPPER - DA20 and DC20
What? EPOPCK creates a dropper made of PET recyclable material and will be able to make in color!
Yes, EPOPACK is introducing DA20 and DC20 PET dropper that you have been waiting for...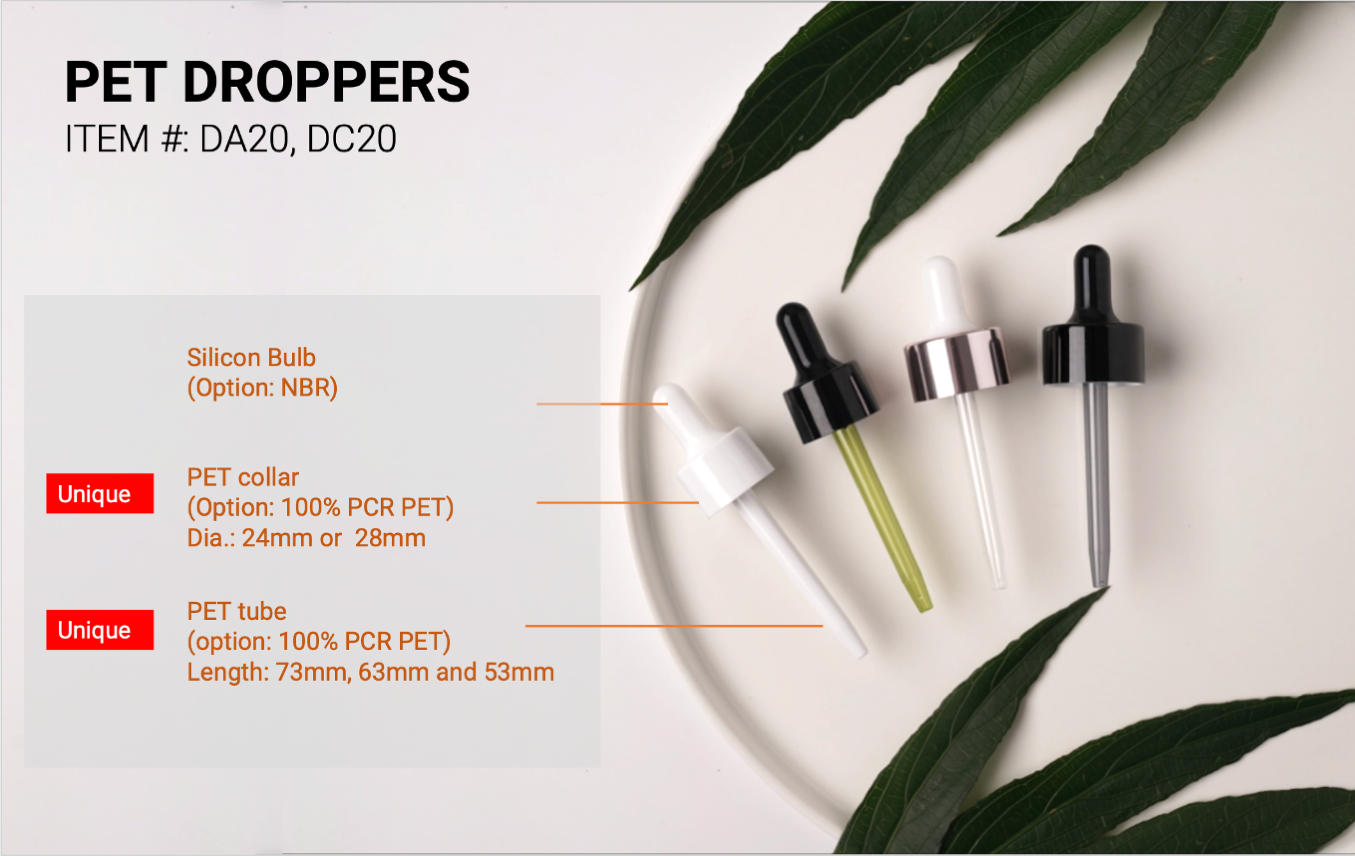 A PET dropper comes with a silicone bulb, a PET collar and a PET tube
For the silicone bulb, you also have an option to go with an alterntive NBR bulb. Both PET collar and PET tube can be made in 100% PCR PET upon customer's request.
Both silicone and PET are recyable materials.
PET material comes with international code #1 and it has good chemical and physical resistance. Shatterproof make the dropper user friendly. More information for the PET materail please click here.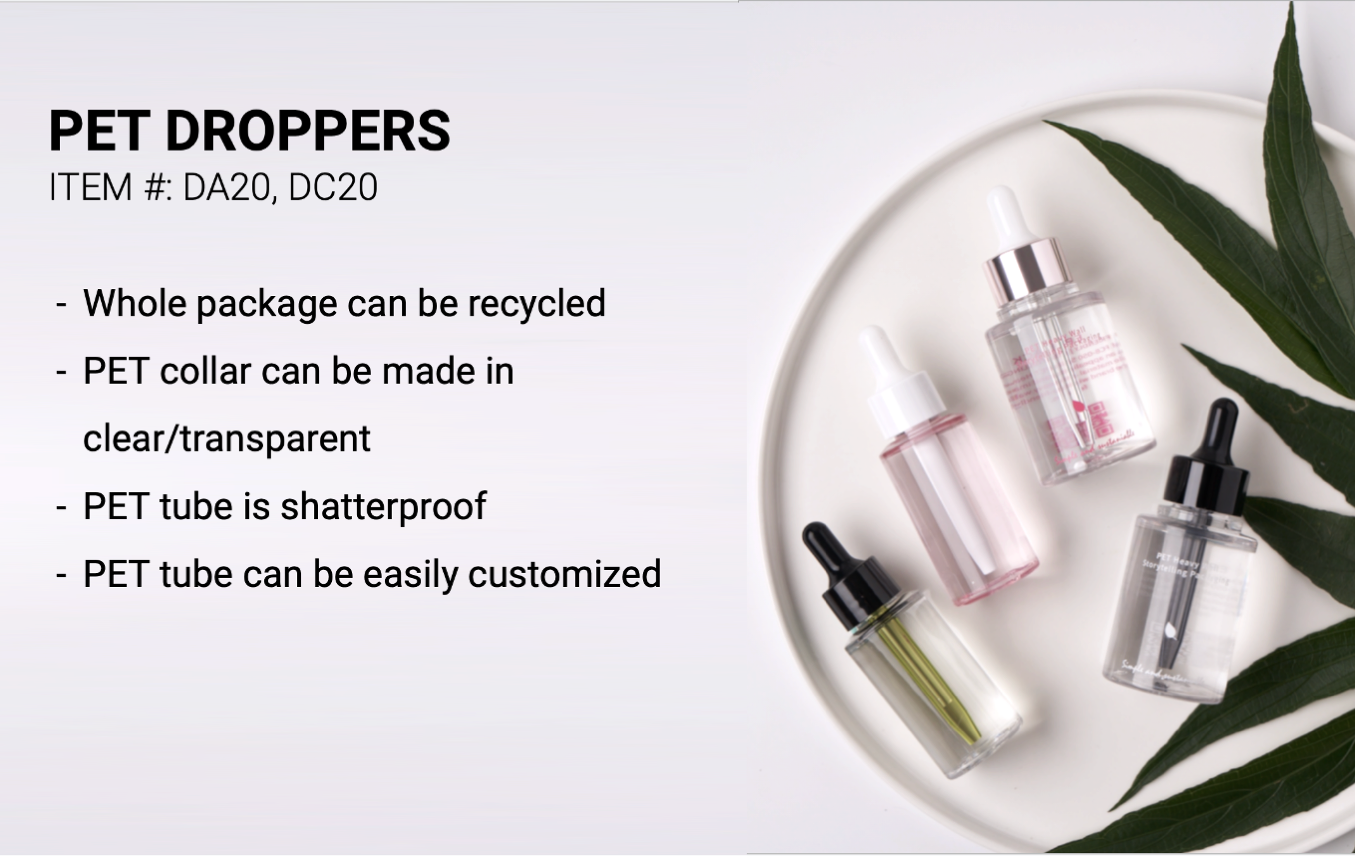 Whole package can be recycled

PET collar can be made in clear/transparent

PET tube is shatterproof

PET tube can be easily customized



To get a demostration or samples, email Amy now: