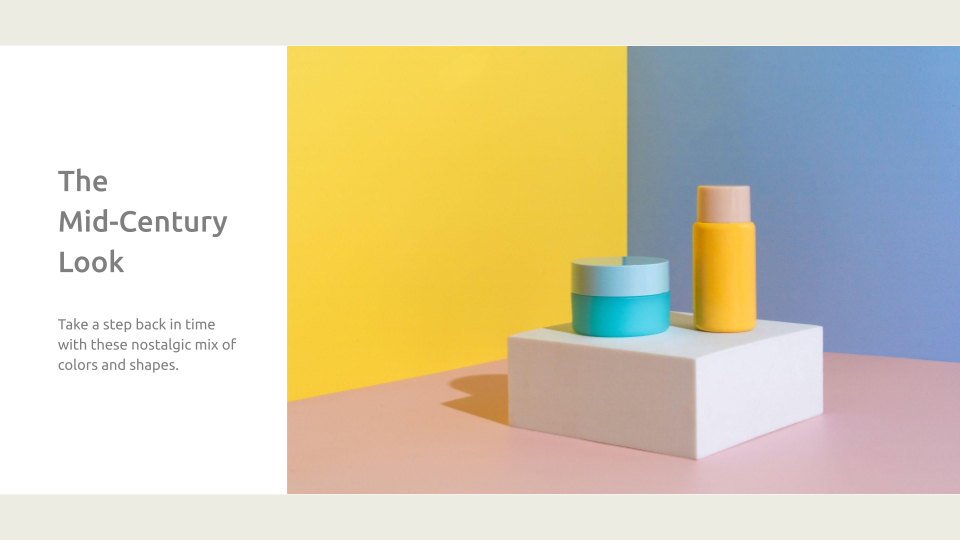 #100 LOOKS OF EPOPACK - LOOK 012
"The Mid-Century Look" is a captivating set of bottles and jars that takes you on a nostalgic journey back in time. Inspired by the timeless charm of mid-century design, this collection showcases a delightful mix of colors and shapes that evoke the elegance and simplicity of a bygone era.
Each bottle and jar in this set is carefully crafted to embody the iconic aesthetics of the mid-century period. With smooth curves, clean lines, and bold geometric shapes, these containers exude a sense of sophistication and vintage charm. The color palette features rich hues like avocado green, glitzy gold, and muted pastels, perfectly capturing the essence of the mid-century era.
The mid-century look is not only visually stunning but also offers a delightful tactile experience. The bottles and jars are made with heavy wall style, giving them a substantial and high-quality feel in hand. The combination of nostalgic colors and retro-inspired shapes creates a truly unique and memorable packaging solution for beauty and skincare products.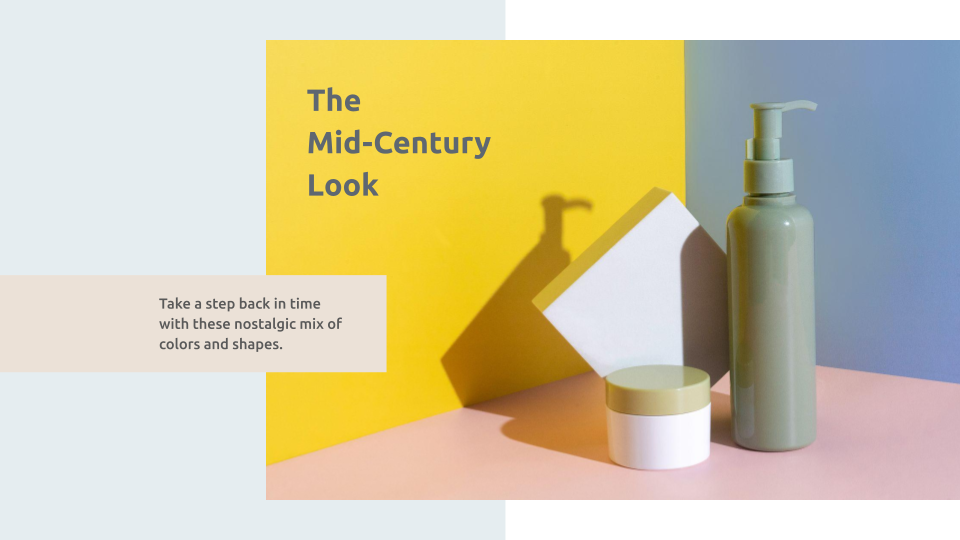 Whether you want to add a touch of vintage flair to your brand or evoke a sense of nostalgia in your customers, "The Mid-Century Look" offers a captivating packaging solution that stands out from the crowd. Step back in time with this charming collection and let the magic of mid-century design elevate your brand's identity to new heights.
EPOPACK, the leading provider of storytelling packaging, is excited to release 100 looks of cosmetic packaging as an inspiration tool. This collection showcases the latest trends in design and innovation, offering a wide range of options for those looking to enhance their product's packaging.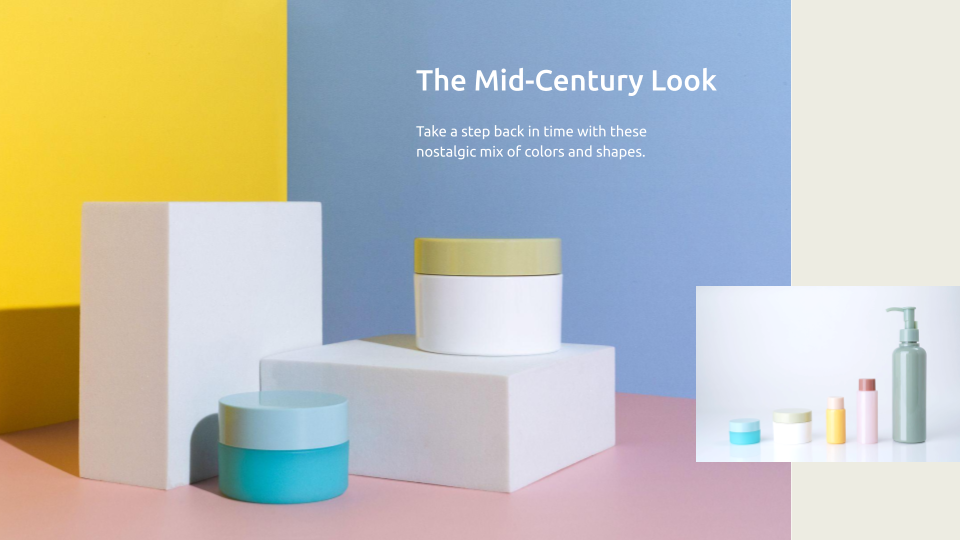 From minimalist and chic, to bold and eye-catching, the 100 looks are sure to provide inspiration for all types of beauty products. Each look features a different combination of materials, colors, shapes, and finishing techniques, allowing customers to choose the perfect match for their brand's identity.
This tool is a valuable resource for anyone looking to elevate their product's packaging and stand out on the shelves. Whether you're launching a new product or looking to refresh your existing line, 100 looks of EPOPACK is the perfect place to start.
View other different styles and looks
Or, email:
amy@epopack.com