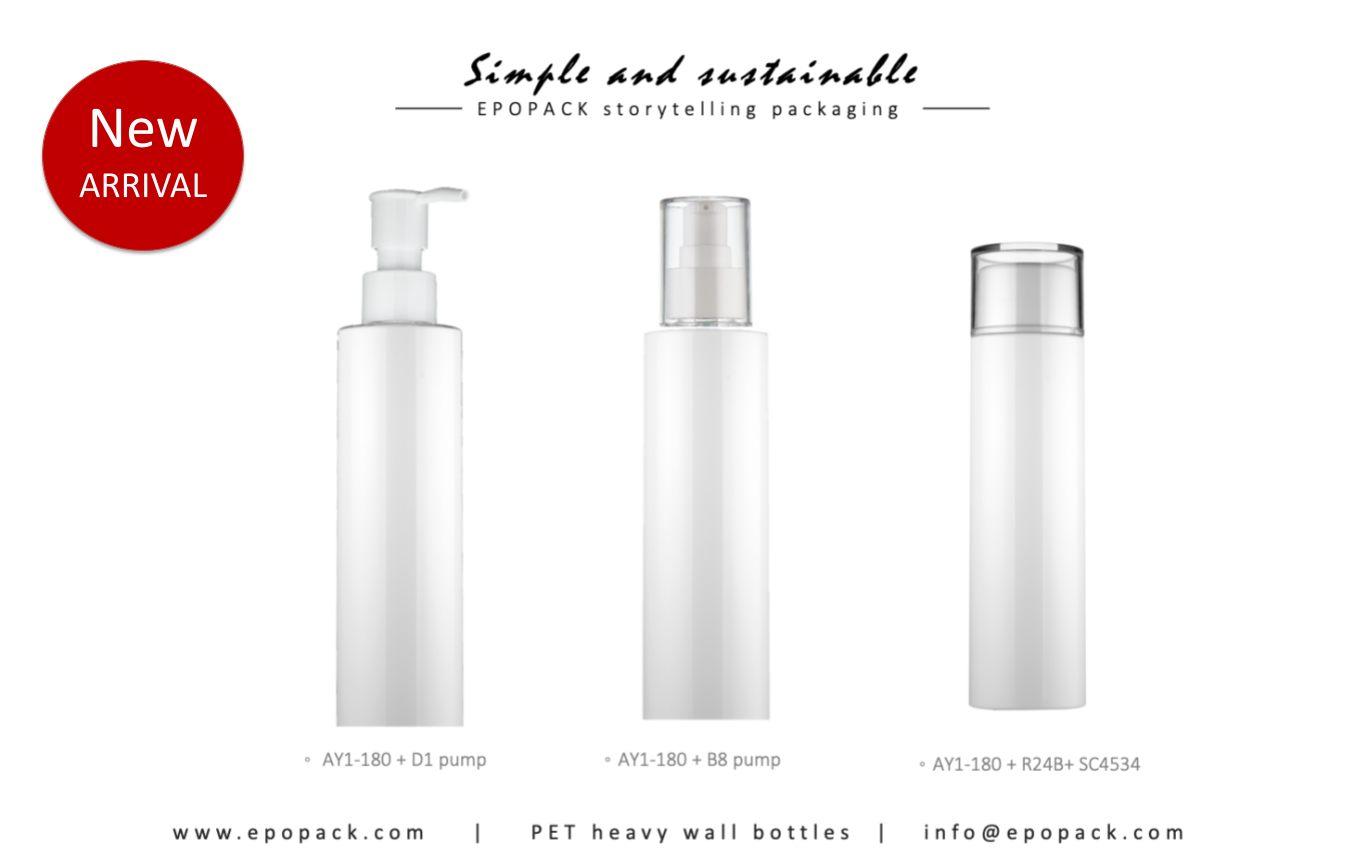 New product launch: Introducing the New 180ml Size for the AY Series PET Heavy Wall BottlesAI series PET heavy wall bottles
We are thrilled to expand the AY Series PET heavy wall bottle range with the introduction of a new size option: the 180ml capacity. Building upon the success of our existing 100ml and 150ml sizes, this new addition further enhances the versatility and packaging solutions available to you.
The AY Series bottles feature a sleek cylinder shape with a square shoulder, exuding a modern and sophisticated aesthetic. This design provides the perfect canvas for your brand's image and message, while the square shoulder adds a touch of uniqueness to your packaging.
Versatility is the key with the AY Series. They can be paired with various closures, including lotion pumps, sprayers, and screw-on caps with reducers. This flexibility allows you to choose the most suitable option for your product and target market, ensuring convenience and ease of use for your customers.
With a large printing area, the AY Series provides ample space to showcase your branding, product information, and captivating designs. Whether it's through printing, hot stamping, spray color, or injection color, you have the freedom to create packaging that truly represents your brand's identity and engages your customers.
Sustainability is also at the core of the AY Series. Crafted from recyclable PET material, these heavy wall bottles offer not only the benefit of eco-friendliness but also the assurance of quality and durability. The heavy wall style ensures robustness and protection for your valuable products, while the recyclable nature of PET contributes to a greener future.
Embrace the expanded possibilities of the AY Series with the new 180ml size option. Elevate your packaging game with style, versatility, and sustainability. Let your brand shine with high-quality, heavy wall bottles that capture the attention and leave a lasting impression on your customers.
Contact us to book a demo. Email:
amy@epopack.com