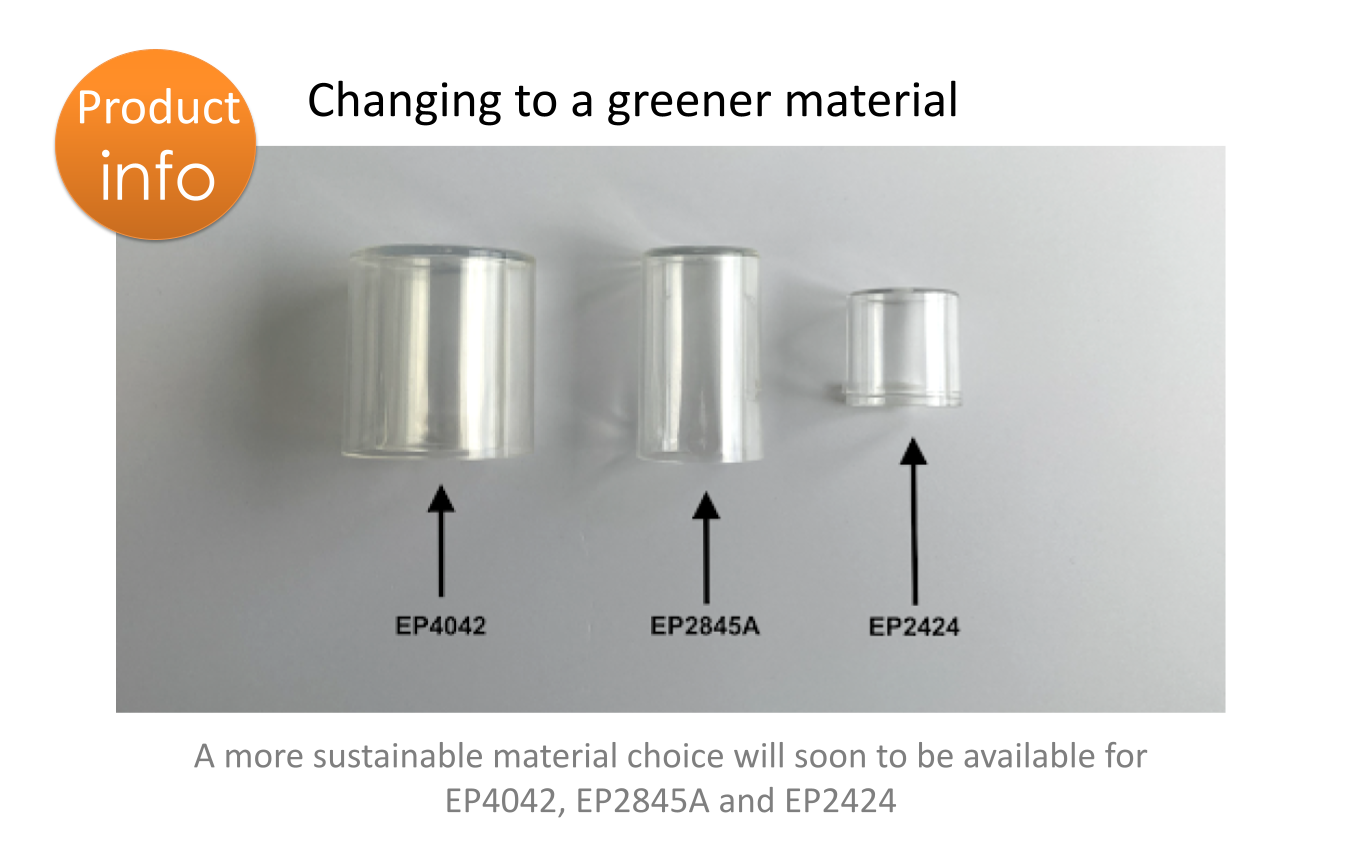 Product update notification: EP2845A, EP2424 and EP4042 overcaps to be updated
In our commitment to sustainability, we are delighted to announce the discontinuation of K resin material for our EP2845A overcap, AS material for EP2424 overcap, and ABS for our EP4042 overcap!
After thorough analysis and consideration, we have made the decision to transition to more sustainable material options, further aligning our packaging solutions with eco-friendly practices.
This change reflects our dedication to continuously improving our products' technological advancements and aesthetic refinements while prioritizing environmental responsibility.
By embracing these materials, we are taking another step towards a greener future, ensuring high-quality, sustainable packaging that meets the evolving needs of our customers worldwide.
After the development begins (July 31st, 2023) the older material options will no longer be produced. The new version will be available as the perfect replacement in Q1 2024. Stay tuned.
During this transition period, it is possible to have a mixture of the old material version with the new in the same shipment. This allows for a seamless transition, ensuring uninterrupted availability for our valued customers.
We understand the importance of maintaining consistency in your packaging, and we assure you that both versions are of the same superior quality. You can trust that the updated version retains the functionality, aesthetics, and performance you have come to expect from our products.
As stock of the previous versions deplete, the new versions will become the standard offering. We encourage you to take advantage of this opportunity to experience the enhanced features and benefits of the material updates.
Thank you for your support and trust as we embark on these exciting transitions. We remain dedicated to providing you with packaging solutions that meet your needs and exceed your expectations.
Question? Email:
amy@epopack.com