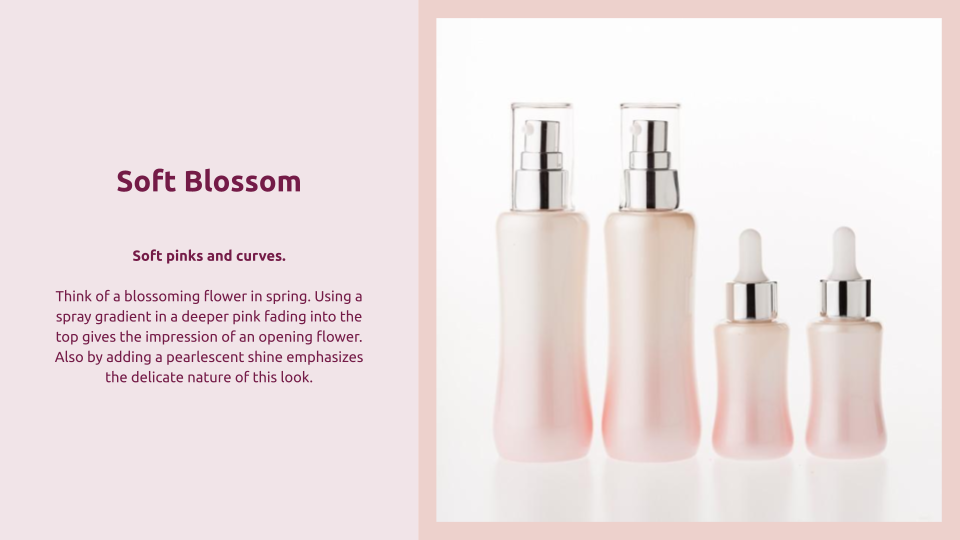 #100 LOOKS OF EPOPACK - LOOK 005
The soft blossom look is created through a curve shape bottle mixed with gradient pink. This is an enchanting option for beauty packaging. The curve shape of the bottle adds a sense of fluidity and elegance, while the gradient pink color provides a charming ombre effect that is both gentle and feminine.
This look is reminiscent of the delicate beauty of springtime with the gradient pink shade symbolizing the soft petals of blooming flowers. The use of spray gradient in deeper pink, fading upward into a lighter shade, gives the impression of an opening flower which adds to the overall sense of beauty and grace.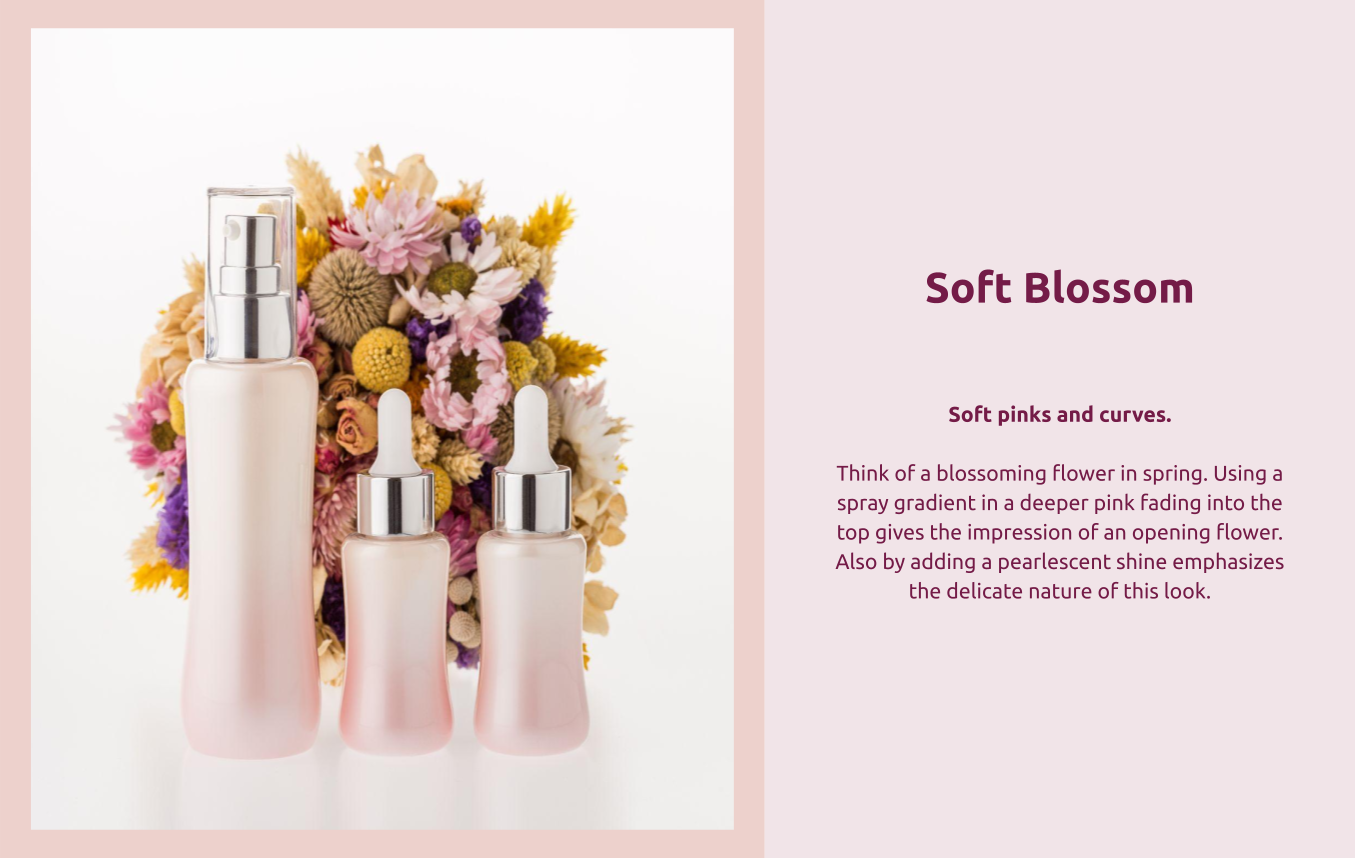 The addition of pearlescent shine enhances the delicacy of this look, creating a subtle shimmer that catches the eye and gives the packaging a luxurious feel. This packaging design truly captures the essence of spring, bringing a sense of elegance and renewal to any beauty product it holds.
EPOPACK, the leading provider of storytelling packaging, is excited to release 100 looks of cosmetic packaging as an inspiration tool. This collection showcases the latest trends in design and innovation, offering a wide range of options for those looking to enhance their product's packaging.
From minimalist and chic, to bold and eye-catching, the 100 looks are sure to provide inspiration for all types of beauty products. Each look features a different combination of materials, colors, shapes, and finishing techniques, allowing customers to choose the perfect match for their brand's identity.
This tool is a valuable resource for anyone looking to elevate their product's packaging and stand out on the shelves. Whether you're launching a new product or looking to refresh your existing line, 100 looks of EPOPACK is the perfect place to start.
Contact us to chat with a team of exports to find your dream packaging look. Email:
amy@epopack.com