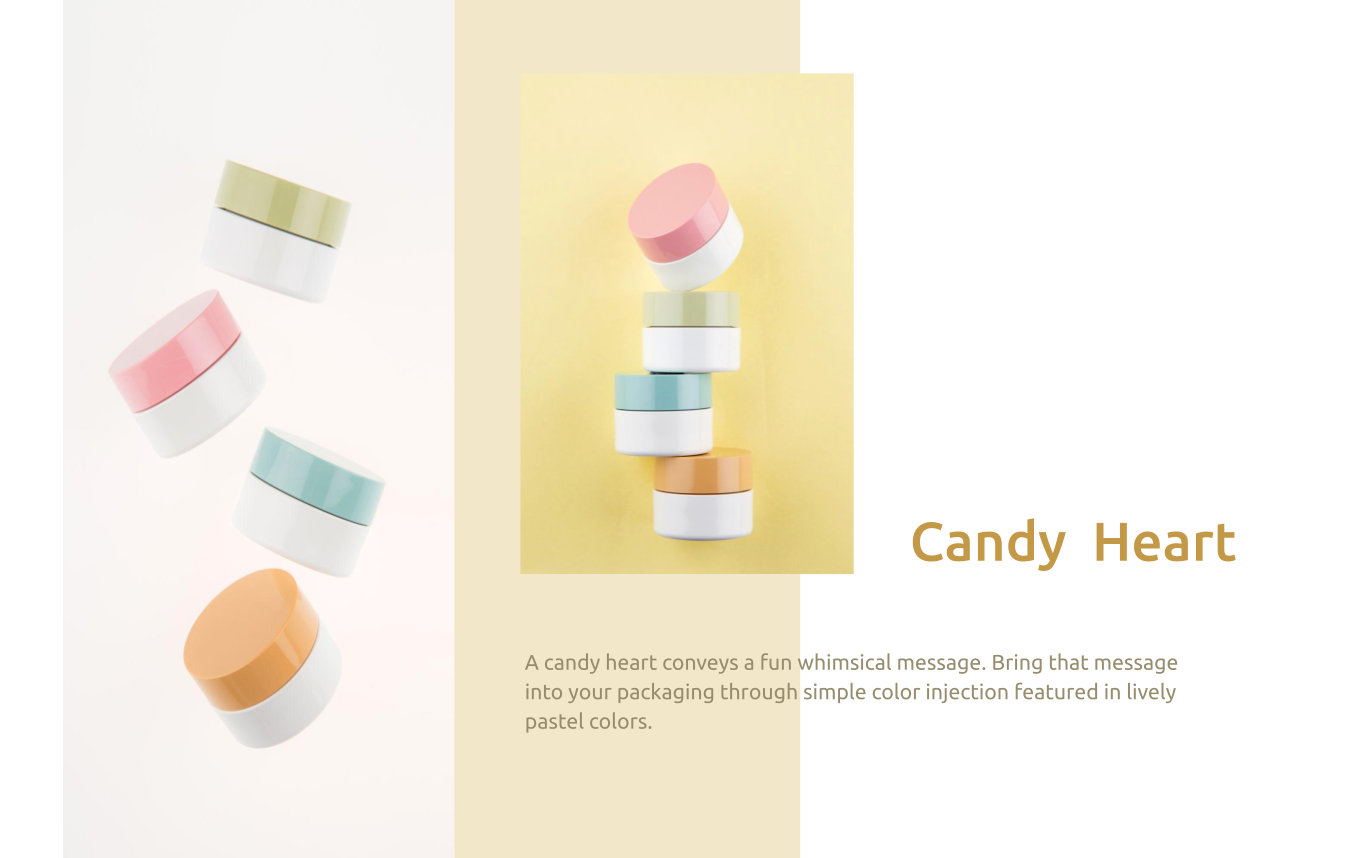 #100 LOOKS OF EPOPACK - LOOK 003
High-quality cosmetic packaging designed in candy and macaron colors can be achieved by combining playful pastel shades with luxurious and sophisticated design elements.
The packaging is designed in a sleek and modern way with clean lines and simple shapes, conveying a sense of elegance and refinement. The base color of the packaging is a soft, neutral shade which creates a clean canvas for the candy and macaron colors to pop!
The use of color in the design creates a playful, but not overly bright or bold look. It conveys a sense of youthfulness and whimsy. Fine patterns or textures can be another design element that adds a sense of quality and refinement. For instance, a subtle geometric pattern or a delicate floral motif can bring a subtle sense of depth and texture, adding a tactile quality to the packaging. Typography can also be added in a neutral color to contrast the candy and macaron colors. Text is often centered and aligned to create a sense of balance and harmony on the packaging.
Playful pastel shades are mixed with luxurious and sophisticated design elements to create a perfect harmony. This look is meant to add a touch of fun to high-quality cosmetic packaging. Clean lines, subtle textures, and glossy finishes are all ways to create a refined and elegant look that is both playful and sophisticated.
Contact us to chat with a team of exports to find your dream packaging look. Email: amy@epopack.com